One of the many things that I have enjoyed about starting this new craft [besides the fabric accumulation] is the outpouring of support quilters give. What I have witness over the last couple of months was the amazing ability of how fast a group can come together and set aside everything to help complete strangers. This type of support keeps a community together, and by community I mean the larger group of craft enthusiasts that share the same interest.
Unfortunately, amongst all of this support, negativity has sprouted [maybe it's been there for awhile, I don't know]. I have read a few posts on some blogs that I admire and have chosen not to read any deeper. What I am trying to do is learn from the first time around. For those of you that are scrapbookers reading my blog [thank you!] remember those nasty nasty days... when you didn't even venture onto Two Peas or regretted when you just couldn't stay away from Scrap Smack?? Good lord. And I know you shouldn't take all of that to heart - it still wears on you, even if it's not about you. It's depressing and not to mention energy draining. To tell you the truth, probably one of the other reasons I haven't even scrapbooked in so long.
So what is it about crafting that brings out the worst in people and also the best? [let's revisit this at the end of the post]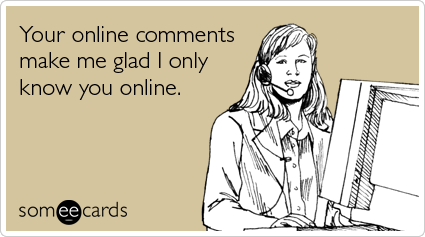 For those of you that follow me on Facebook [if you don't there is a link on my side bar, say hi!] you know I had been working on some blocks for a group I found on Flickr called
do.Good Stiches
. It was started by
Rachel
and it really caught my attention because of the way it is set up. You can read about the details, but each group donates a quilt a month to a children's charity. My group is called Peace and our charity is
My Very Own Blanket
. For my first month [April] we made this block by
Don't Call Me Betsy
and I was hooked, love this block! These blocks have been delivered to the quilter for the month and in the next month will be all put together to create a quilt for a child in foster care. This is good stuff!
[misc pinks left over from the single girl quilt, kona coal for the border and kona white]
[Anna Maria Horner - Innocent Crush prints, same solids as above]
At the same time there were a few local quilters that were getting together and forming
Quilt for Quake Survivors
. Since I had already made some extra blocks, I thought I could just keep on going and make a few more! No problem...
[btw - this is the first time all my blocks lined up without any fidgeting]




While the blocks came together fine, I was more excited about getting together for my first real live quilting bee at
Cherri's.
It was so much fun - found out that I am slowest at hand sewn binding, that is one multi task I can't multi task. It was great to sit and get to know
Jill
, Bev,
Rachel
,
Monica
, and Marcia from the
guild
. Plus I learned a few things... don't have your thread longer than you and expect not to have tangles and knots. duh! All of this socializing and learning but coming together for the greater good.
I came home after a long night and was excited to sandwich and quilt my top. I will spare you the detailed issues, but let's just say my quilting did not turn out like I expected and I was rushing to finish the binding at the meeting so I could share and hand off to
Susan
. Who by the way is so sweet,
inspiring and has a new book out on
modern log cabins
.
Here is the finished quilt - so glad that they were able to take a better shot with natural light! I only have one with my iPhone
[photo by Daniela, binding fabric is Kona Pepper and piece of innocent crush]
If you are still with me let's revisit:
So what is it about crafting that brings out the worst in people and also the best?
Now that I have distanced myself from the scrapbooking world I can hypothesize on how things went sideways - scrapbooking at it's core is an individual craft. It's your photos, your memories, your family, or you. Add in all the social events, classes, people telling you - you can scrapbook or how to scrapbook, lots and lots of direction and the marketing, all the brilliant marketing to get you to buy, oh and let's not forget the INTERNET, the protective shield of the internet...now all of a sudden it has become more about 'all that' and less about you, even though you are still scrapbooking the same photos:
yours
. Enter in negativity, guilt, insecurities that surface....ewwww. This is my hypothesis, my opinion - I am sure many of you can add to this!
Here is my hope - quilting started out as a group effort. People getting together for a purpose - I am not an expert on quilting history but I am pretty sure that is why we have quilting bees. There was a sharing community to begin with and because of that my hope is that they continue to be strong.